OUR HISTORY THROUGH PHOTOS...
Since our inception in 2000, Upwell has been: Michelle Pavcovich on Vocals/Guitar and Stevenflow Rosenstengel (Schneider) on Lead Guitar/Back Vocals.

Upwell's rhythm section has changed over the years. Here you will find all photos old & new, from live shots to promo shots to studio and everything else!
2021 - Present: w/ Paul Turner on Drums and Brian Todd on Bass
In 2018, Upwell took a brief hiatus while dealing with lineup changes and life circumstances. In spring of 2019, Paul Turner (whom we'd known since 2003) joined us on drums, and we started working on new material. By the end of 2019, Paul had brought his old bass player Brian Todd into the mix, and Upwell was reborn.

With a new lineup in tact, Upwell was finally ready to play shows again, but then Covid hit! We took a 5 month Covid break, but by late summer started rehearsing again and continuing to write new material.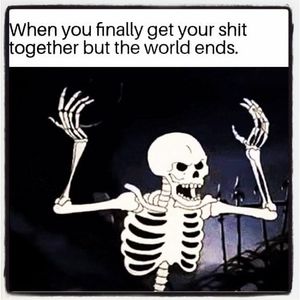 2016 - 2017: w/ Jack Endino on Bass and Mikel Perkins on Drums
2015: w/ Kirk Jamieson on Drums and Jack Endino on Bass
2012 - 2014: w/ Kirk Jamieson on Drums and Lou Blanco on Bass
2010-2012 : w/ Kirk Jamieson on Drums (and Bass while we recorded new demos)
2005 - 2010 : w/ Kirk Jamieson on Bass and Frank Barrera on Drums
2004 - 2005 : w/ Frank Barrera on Drums and Jack Endino on Bass
2004 : w/ Frank Barrera on Drums and Mark Kanning on Bass
2003 - 2004 : w/ Josh Williams on Drums and Mark Kanning on Bass
2003 : w/ Josh Williams on Drums and Jack Endino on Bass
2000 - 2003 : w/ Josh Williams on Drums (no permanent Bassist; had guest friends fill in for shows)